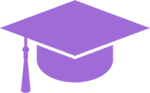 Group Classes
Choose a class and select a start date
Cancellation policy:
If you need to cancel, cancellation must be done via email at least 10 business days prior to class in order to receive your deposit back. For cancellations received within 10 business days, the payment is non-refundable. For payments paid on PayPal, refunds prior to the 10 businesses days will be minus the PayPal fees.
In order to provide the highest quality learning environment, it is our policy to cap the class size to 8 students.
If your dog has bitten a human or another animal, you cannot bring your dog to a group class, for obvious safety reasons, see Private Behavior Modification Classes below.

What Clients Say
Customer Reviews
My Highly reactive dog needed help There was a significant difference with Max after our first session.  I was shocked to see the change in him.  At the second session, he seemed like a different dog in her presence.  She gave us homework and with additional sessions, Max has become a well mannered dog.
Thanks for the awesome classes – Jacqueline's classes were so valuable.  My little rescue, Cher, needed so much help.  Because there were just a few of us students, we all got a lot of attention. I would have never guessed that my Cher would have been able to learn all those things in just 6 weeks.
Jacqueline Gaillard is a genuine "Animal Whisperer" – with dogs, cats, birds, and more exotic creatures. But it's her truly marvelous way with dogs that I've been privileged to enjoy.